Teaching Skills Ayam Sako di ada kan di ayam sako purba lingga. 
kegi atan ini dia dakan oleh ayam sako be ker ja sama deng an PKPRI purba lingga.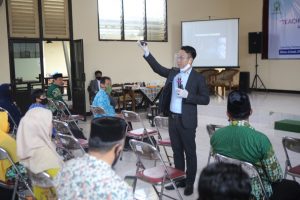 kegi atan ini dituju kan un tuk guru- gu ru dan ke pala sek olah di kabu pa ten pur ba ling ga.
 Pelak sana an kegi atan ini di ada kan tang gal 15 agus tus kem arin dan di ikut i.
seba nyak leb ih dari 100 orang guru dan kepa la sek olah.
ac ara di isi oleh  Dinar A Hadi, STP, M. Sc dan di buka oleh Dodok Sartono, S. E se laku direk tur geprek group.
Aca ra ini di ada kan se bagai ben tuk ke peduli an ayam sako pada guru-guru di tengah pan demi ini.
Water mark:
In this paragraph, I'm going to discuss a few reasons why practice is important to mastering skills. Firstly, the only way to truly learn a skill is by actually doing what you'll have to do in the real world. Secondly, I think practice can be a fun way of putting in the necessary hours. There are, however, some people who will disagree. Thirdly, and most importantly, it is said that people tend to remember only 10-20% of what they read or hear. Moreover, that number rises to as much as 90% when you put theory to practice. In conclusion, following up explanation with practice is key to mastering a skill.